Catholic Practice in the Americas*
Edited by John C. Seitz, Associate Professor, Theology Department, Associate Director, Curran Center for American Catholic Studies, Fordham University and Jessica Delgado, Associate Professor, Department of History and Women's, Gender, and Sexuality Studies, The Ohio State University.
This series aims to contribute to the growing field of Catholic studies by publishing books devoted to the historical and cultural survey of Catholic practice in the Americas, from the colonial period to the present. We welcome submissions from a wide range of disciplines, including history, religious studies, anthropology of religion, literary studies, sociology of religion, and theology. The series springs from a pressing need in the study of American Catholicism for critical investigation and analysis of the contours of Catholic experience across the Americas.
*Formerly known as, Catholic Practice in North America.
Series Advisory Board:
Emma Anderson, Ottawa University
Kathleen Sprows Cummings, University of Notre Dame
Jack Lee Downey, University of Rochester
Thomas Ferraro, Duke University
Jennifer Scheper Hughes, University of California, Riverside
Brianna Leavitt-Alcantara, University of Cincinnati
Mark Massa, Boston College
Kenneth Mills, University of Michigan
Paul Ramirez, Northwestern University
Thomas A. Tweed, University of Notre Dame
Pamela Voekel, Dartmouth University
Edited by Katherine Dugan and Karen E. Park
Contributor(s): Adrienne Nock Ambrose, Lloyd Barba, James S. Bielo, Katherine Dugan, David J. Endres, Kayla Harris, Patrick J. Hayes, Joseph Laycock, Karen E. Park, Terry Rey, Stephen Selka, Claire Vaughn and Andrew Walker-Cornetta
A vital collection of interdisciplinary essays that illuminates the significance of Marian shrines and promises to teach scholars how to "read" them for decades to come.American Patroness: Marian...
What does it mean to be a community of difference?St. Mary of the Angels is a tiny underground Catholic parish in the heart of Boston's Egleston Square. More than a century of local, national, and...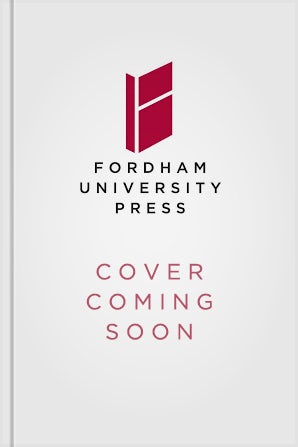 Edited by Nicholas K. Rademacher and Sandra Yocum
Contributor(s): Vaughn A. Booker, Brian Clites, Damian Costello, Neomi De Anda, Katherine Dugan, Katharine E. Harmon, Annie Huey, Maureen O'Connell, Catherine R. Osborne, Nicholas K. Rademacher, Marian Ronan and Sandra Yocum
Recovering Their Stories focuses on the many contributions made by Catholic lay women in the 20th century in their faith communities across different regions of the United States. Each essay explores...